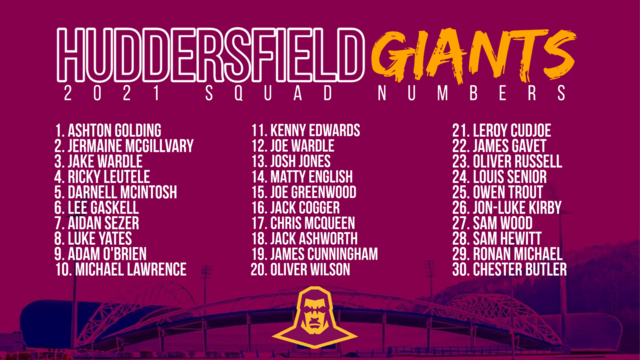 Yates moves straight to favoured open side prop,an obvious mutual admiration situation between him and the coach.Mike Lawrence into favoured blind side prop, bit of a surprise. Jones into 13 shirt.Can't recall him doing any ball handling for Salford,but loose forward is often just used as a third prop in this day and age.
If Cudjoe continues with the form he showed when he returned last year they won't be able to leave him out.
They do often play down the significance of the squad numbers though.
If Yates & co can get the team going forward this season, having Gavet from the interchange could be a good option to have as his main strength seemed to be attracting defenders and providing 2nd phase or alternatively slithering out of their grasp to get to the ground for a quick play the ball.