I've come across a photograph of E. McDonald Bailey dated 1953 taken during a friendly match between Leigh and Wigan, during which he scored a try. I've been told so far that this was the only time that EMB played for Leigh. I've also discovered that he was the athletics coach for the Trinidad and Tobago team at the 18th. Olympic Games held in 1964 in Tokyo, Japan.
The question that I cannot get answered is the identity of the Wigan player on EMB's left?? Any suggestions, please.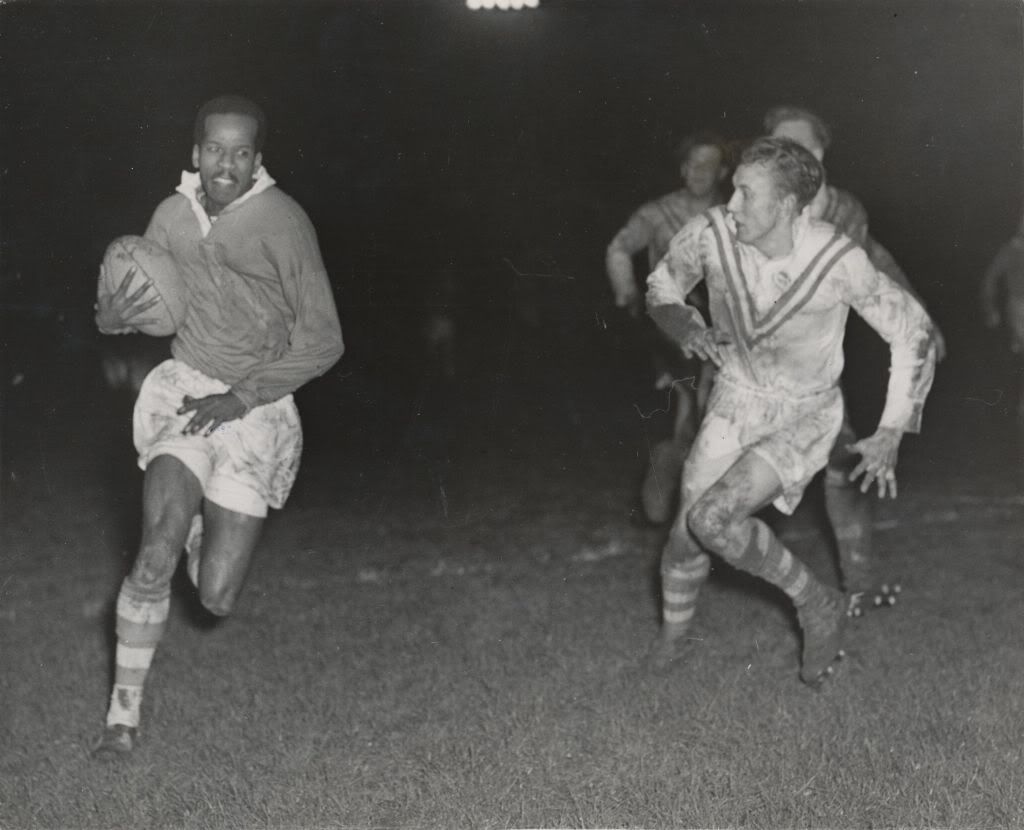 If you chaps don't know the answer, I'll just have to ask a Wiginer!